Doors
Door Installation/Replacement Services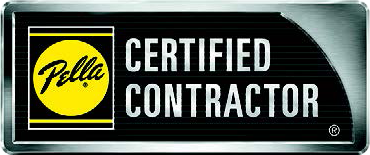 Prompt & Professional Door Installation/Replacement Service
If you are looking to either have a new door installed in your home or replace any existing doors promptly, there's no need to look any further! At PGT Construction, installing doors for homes and small businesses is one of our many specialties, and providing quick and professional service is always a top priority for us. To get started and schedule a consultation with our door installation experts, simply give us a call or send us a message via our online contact form. 
Reasons to Have Your Doors Installed by a Professional
Installing a door can be a complex task that requires a certain level of knowledge and expertise. Some reasons why it may be best to leave door installation to the professionals include:
Proper fit: A professional door installer will have the tools and experience to ensure that the door is properly sized and fitted for the opening. This can help to prevent issues such as gaps around the door, which can lead to drafts and energy inefficiency.
Correct installation: A professional door installer will know how to properly install the door so that it is secure and functions properly. This includes attaching the door to the frame, installing the hinges and locks, and adjusting the door for proper clearance.
Code compliance: There may be local building codes and regulations that must be followed when installing a door. A professional door installer will be familiar with these codes and will ensure that the door is installed in compliance with them.
Manufacturer warranty: Many door manufacturers offer warranties on their products, but these warranties may be void if the door is not installed properly. A professional door installer will be able to ensure that the door is installed correctly, so that the warranty remains valid.
Overall, while it may be possible for a homeowner to install a door themselves, it is generally best to hire a professional like those at PGT Construction to ensure that the job is done correctly and safely. Give us a call at (610) 356-7200 or reach out to us via our online contact form to get started!