Windows
Brighten up your living space or business with new windows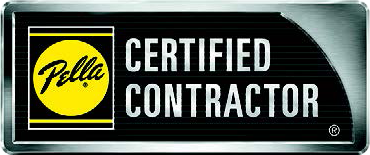 Offering Prompt Service for Window Installation/Replacement
If you are looking to either have new windows installed in your home or replace any existing windows quickly, there's no need to look any further! At PGT Construction, residential & commercial window installation is one of our many specialties, and offering prompt and courteous service is always our top priority. To learn more or schedule a consultation with our window experts, give us a call or send us a message via our online contact form. 
Bring More Light into Your Home or Small Business with Gorgeous New Windows
There are many reasons why a homeowner or business owner may want to have new windows installed in their space. Some of these reasons are as follows:
More sunlight: New windows can allow for more natural light to enter the home during the daytime. Countless studies have linked getting more natural light to increased vitamin D, increased productivity, and overall happiness.
Energy efficiency: Newer windows can be beneficial for energy costs, offering better insulation during the colder seasons and improving the overall comfort of the home.
Better appearance: New windows can improve the appearance of a home's interior and exterior. This can be especially important if the homeowner is planning to sell the property.
Improved functionality: New windows may be easier to open and close, and may have features such as built-in screens that can make them more convenient to use.
Increased security: New windows may have better security features, such as stronger locks or impact-resistant glass, which can help to protect the home from burglaries and other types of break-ins.
Noise reduction: New windows may be more effective at reducing noise from the outside, which can be especially helpful if the home is located in a busy or noisy area.
We at PGT Construction use high quality windows and materials for all of our projects and will work within your budget. Give us a call at (610) 356-7200 or reach out to us via our online contact form to get started!